PUCE MOMENT
Nicolas Devos & Pénélope Michel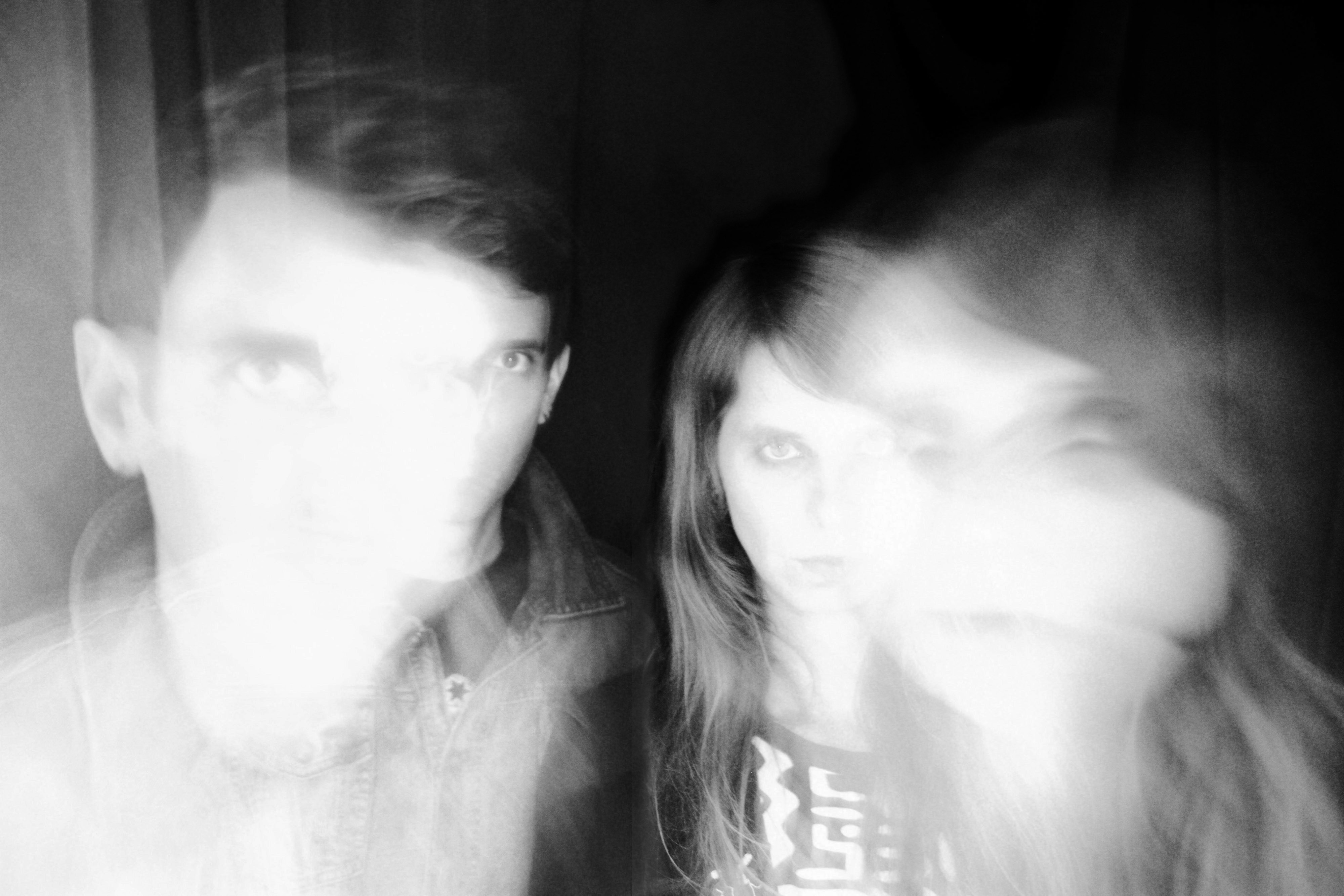 Gradueted of fine Arts school and The Fresnoy, national studio of contemporary arts for one and  a university and musical course for the other, Nicolas Devos and Penelope Michel founded the experimental electro-rock band CERCUEIL in 2005, project with which they toured in France and abroad. At the same time they created PUCE MOMENT, a project envisaged as a laboratory open to experimentation, multi-disciplinary meeting and decompartmentalization.
They have been working together for more than fifteen years around protean projects whose main theme is the relation of sound to image and the conditions of emergence of the narration and its perception. Their musical practice is mutant, it can be written or improvised, vocal, instrumental, electronic or electroacoustic, depending on the framework of the projects, from scenic creations, live soundtracks, sound and visual creations, performances, or through their collaborations.
By appealing to the collective memory, they convoke through their past and contemporary mythical and mythological figures. Their plastic and sensory approach to sound leads them to design immersive devices. Their first show between installation-cinema-concert and performance La Lenteur is based on the process of crossed writing. Created more recently in March 2017, Crumbling Land is a "contemporary" opera project for two opera singers in an interactive sound and visual device that responds to real-time solar wind movements as seen from the Geophysics Observatory. of Sodankylä in Finnish Lapland.
They have created solo and / or duet many musical films and sound and visual performances on the principle of diversion and collage but also from their own scripted and realized images. Together, they realize the graphic universe, videos and artwork of their Coffin and Moment Puce projects, as well as a visual scenic device for each of them dedicated to the live, from projections of video-images and video-lights. in multi-diffusion.
They composed the original tapes of more than a dozen fiction or documentary films in varying formats (Benjamin Nuel, Frédéric Touchard, Laurent Pernot, Carolina Gonçalves) or in the form of film concerts. Since 2012 they have been touring France and Europe with David Lynch's cult film EraserHead. In December 2017, they created a new film-concert project on Tod Browning's film Freaks.
They appear punctually at the theater (Anne Monfort, Anne Conti, Florence Evrard) and compose for the dance. Since 2012 they have collaborated with the choreographer Christian Rizzo (From Nature creation in the spring of 2018 in Rivesaltes, next door in 2017, before last night in 2016, Ian Syndrome in 2016, Ad Noctum in 2015, what to keep up 'In the shade in 2013, Néofiction in 2012), and choreographer Mylène Benoît (The Blindness in 2018, The Blindness in 2016, Our Dance in 2014). Whether recorded or played live, music created for dance is a creative space for experimentation and renewal.